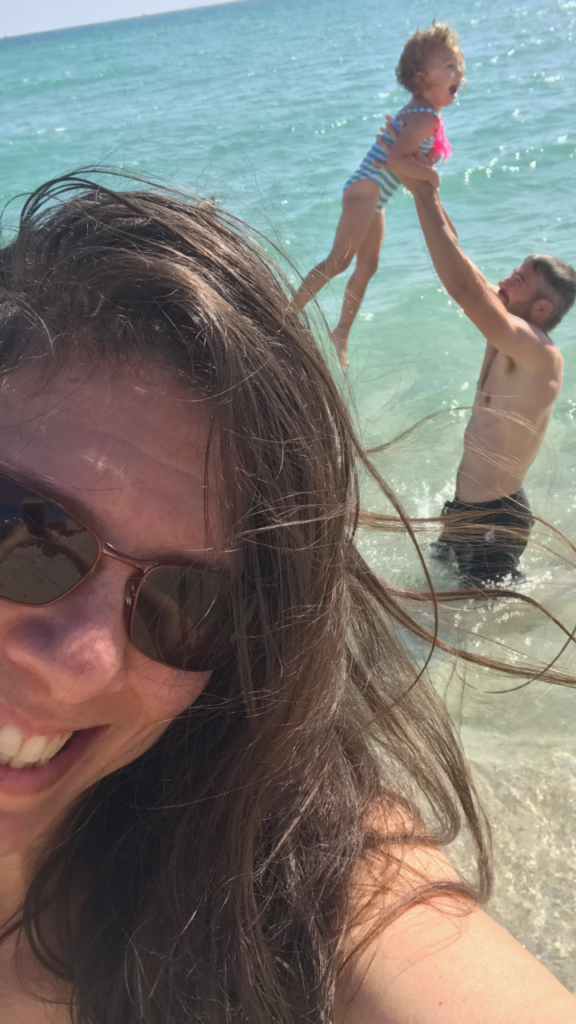 Today I am getting out and about and I can hardly wait. I am up early (since 1:30 AM) doing my work so I can then take the day and do what I really want to do which is spend time with my Faithy and my HubbyLove and later pick up my boys from school and enjoy family time and have fun and give of me.
I.LIVE.FOR.THIS! 🙂 My family is my everything. They are my why. They are the reason I breathe. Everything else pales in comparison to my love for them and my joy is doing everything that I do so that I can enjoy life with them.
Before getting out and about today though, I want to share about the people who led me back here to writing and sharing again as I promised in my newsletter. One I know well and one I know not at all but both of these people referred to me by the word Mentor in as many days as I shared 2 blog posts ago. I write about them now to show how God uses people in all of our lives to move the ball forward, so to speak. See how this applies to you as you read.
So, the first person is a former employee. This girl worked for me when she was around 18 and she is now 35 so this was some 17 years ago and I was 27-28 (I am now 45). It seems impossible it has been 17 years but lo and behold, although we have barely spoken over the years, she looked me up and found me on Facebook and wrote me a direct message asking to talk about some things happening in her life currently. Pretty amazing, right?
The day before this happened, I met a young man (21 years old) who lives in our neighborhood. My HubbyLove and one of my sons had met his brother before when he was out walking their dog and they have exchanged pleasantries several times. Turns out the older brother works on cars – Honda, specifically – and we needed some work to be done on ours and thought we'd offer him the opportunity.
So, they both came over and we ended up in this conversation about how he got into cars and what he wants to do with his life and what is possible and I mean, this kid is SO sharp! He has already been a Marine and completed his service, is working and has a dream of owning his own auto repair shop. He's SO crystal and polite and not naive at all. At 21, he has already seen it all so he knows what really matters and yet, the world has made him feel like maybe he may not be able to accomplish what he wants to do due to his circumstances and what not.
If you know me at all, you know where the conversation went. Nothing but possibility, nothing but YOU CAN DO ANYTHING YOU SET YOUR MIND TO. My advise to this young man? Don't ever let your dream go. Not for a second! That is when you've lost in life – when you've let go of your soul. My offer? Anything I can help you with as far is business or life is concerned, kid, you let me know. I will help you!
I've been in business since I was 17 years old and am SO glad to be able to offer up all that I know. Whether it's about business or life, and especially to the youth, I'm game. It was an amazing conversation and, as we finished it up, he said, "I'd really like to take you up on that mentoring." Pure joy to my soul! So, this week the car parts arrived and I'll be seeing him again so I'll keep you posted on this story.
The very next day, by the way, I got that message from my former employee. "You know so much and you're so wise so I knew who I needed to call. I've always seen you as a mentor." Wow! 2 for 2, friends! 2 for 2, just like that. I wasn't even looking. I just shared my heart and my soul with this young man and with my former employee all those years ago and that's all there really what it takes, folks.
Both these moments took me back to some years ago too – 2008, 2009, 2010 – and a friend saying, I'd like you to mentor me. I remember the word so vividly! It stuck out to me then and now, it has been brought back up and it has done so again. You bet it has! This is a crystal clear tip for me as to what fulfills my soul.
Anyway, I wanted to share this story about these 2 people because the same way they were put in my life to give me a piece of me, I was put in their lives to give them a piece of themselves. And that's what's happening here in life and not just for me and them but for us all. Bottomline, my friends, we really have to own that responsibility to one another. What are we here for? What are we here to give each other? We better find out and we better put our best foot forth.
I believe one has to own who one really is and I think I have avoided this mentoring thing because I didn't want to come across as someone above anyone in any way. I didn't want people to think who the hell does she think she is, a know-it-all? That silliness stopped me dead cold in my tracks and all I can think now is, wow, what a waste! Truly, how sad to not give oneself when so many could benefit!
Why I'm Getting Out
So, that's the focus now… TO GIVE OF MYSELF FULLY AND TRULY. It's SO crystal clear finally. I am here to help people. And so, that's why I'm getting out and about today. To talk and meet with people. And, to spend time with my hubby and my kids and enjoy life. To mentor and help anyone who needs it. And, to be a benefit to all whom I come across. Now, that is my life's call. 🙂
What are you up to today? Any advice for the young man when I see him again that you'd share with him about life or business. Any takeaways for you from this? I can only hope so, dear friend. Please share with me in the comments below.
All my love to you always,
Narah – #BeTheRealYou