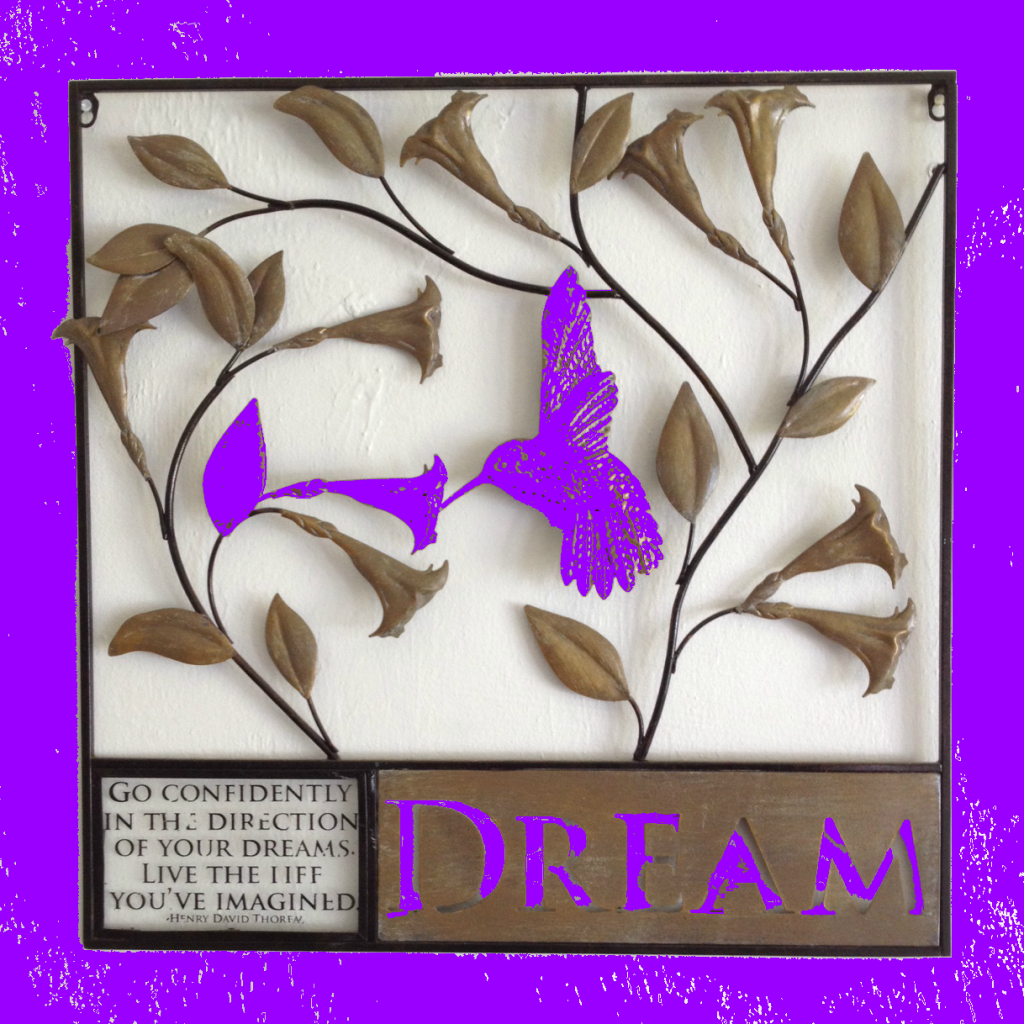 Hi guys, it has been on my heart for quite a while to share many things but I haven't. I've 2 things going on with that. One is that I've had this terrible habit of living inside my head WHILE working things out for myself and, two is that sometimes people counsel NOT to share things and I listen to them instead of to myself. Pure silliness on both counts and both now in the past. So, here we go.
I'm taking a few moments here to share with you what has been taking place in my life. First of all, the bottom line of everything is that we will not be here forever so time is precious. It is the ONLY thing that's truly limited so we MUST make the best use of it.
When I ask myself what is the best use of my time, the answer is always using my gift – writing – to inspire and encourage others to connect to themselves and their hearts and to God so that they may be who they were created to be in service of others. If you ask me, that is the best use of anyone's time – using their gift in service of others – because I truly believe we are born to love and to serve one another so why be doing anything else, right?
That being said, it is SHOCKING still to this soul of mine that we live in a world that is systemized in a way that KILLS people's dreams, talents, gifts and their very hearts and spirits. You see, to me, dreams are not airy-fairy nonsense. Not REAL dreams, not the TRUE desires of your heart. Those are God-given, God-driven and for a HUGE purpose – to help others, to serve your fellow man.
When we use our gifts, we make our lives and this world better and so, in my opinion – and ESPECIALLY in this broken world – what else is there to do?
We need to really get the importance of all of us doing what we were born to. We MUST use our talents and gifts and we must not just follow but FULFILL our dreams. To do that, we must remember who we are and forget the other plans people have for our lives. WE have plans. GOD has plans. Individual, unique, wonderful plans! We are imprinted with them in our hearts and souls and our very DNA. We are meant to impact lives, to make a difference in our communities and our world. THAT is the purpose of all of our lives.
The question you must ask yourself then is "In what way was I created to love and help others?"
Let me begin by telling you something that's really important for you to know and that's that this is one of the BEST questions you will ever have the great PRIVILEGE of asking yourself! You were born to ASK that question, to DISCOVER its answer and to GET TO the business of it. THAT is your Father's business for you! And THAT is your great duty and job in this life and world and not just for yourself but for others.
I encourage you with all my heart to find out who you were created to become. I already know it is someone very special in the lives of all whom you are meant to touch… including MINE if you are reading this!!!
Now, let me switch gears here a little bit and get a lot deeper into my story with you. I've spoken of some things before but not of what I'm about to share except with perhaps a few of you. This is where things get reallllly interesting.

You may wonder why I haven't been doing what I was born to do, why I haven't written more, why my books are not out. Well, I have shared before that I didn't have the finances in place to dedicate myself to my writing and I didn't. In fact, I couldn't have been in a worse place in my life than I've been the last few years. Let me tell you… YIKES! (Yes! All in CAPITAL letters!!!)
As I've shared a bit about before, I've endured hardship at the hands of some that was, at the very least, very uncool. Some of this stuff, you can't even fathom. Now I don't tell of this to complain. Again I only share to say what's so and to state where I'm headed and HOW I'm going to get there.

So, when I speak of hardship, I don't mean solely not being able to make ends meet.
(Now, here's where it gets serious)
I'm talking homelessness (as in living out of my storage unit and truck).
I'm talking hunger (as in NO food).
I'm talking poverty (as in $0 cash and negative in the bank and utilities shut off, et cetera).
Yes!
Me!
And this after I worked for 20+ years and created a lifestyle to afford me the ability to raise my children worry-free…
I'm talking millions… all taken very calculatingly and systematically from me.
Let's just say I was naive… VERY naive.
But yep, I've been there.
I was shocked by the level of selfishness, ignorance, cowardice, evil and greed of the people involved… STUNNED. BUT (here's where it gets good!!!) I was not moved from where I was headed – my calling to write, speak, inspire, encourage, teach.

I was shaken even – and only maybe at that – but NOT moved.

Why? Because I realize that this is all simply part of my journey. All the experiences, lessons, emotions, all the heartache … it has ALL been par for the course – MY course – to where God would have me go and who He would have me be.
These are my shoes and I have walked a mile and a half in them and in ALL that He has called me to walk in and you know what? What a dream this nightmare has been! It's all made me a better person and a more able human being. It has grown my heart a million fold more and I honestly have compassion for those with agendas that are NOT born of faith. I want to encourage them to reconsider. I pray with all my heart and soul that they will so that they may experience the same awe and wonder someday that I've been so blessed to these past few years at how God is there for us when nothing and no one else is.
My journey has been nothing but full of faith (it's why my baby daughter was given that beautiful name when she was born 4 months ago!) and I am so grateful for it. Because of it, because of my faith, I have seen beauty amongst ruins, I have seen angels, I have seen the hand of God in my life and in this world. Wow! What a beautiful trip it has been!!!
ALL I've experienced has caused me to NOT give up on my dreams, to keep hope alive, to believe evermore even.

Yippee!!! That, my loveys, is SUCCESS to me! And so here I am writing from the heart as I was made to, fulfilling on the mandate in my life.
There is no roadblock that will keep me from writing. There is no naysayer who will win the day.
Every rejection has been worth it.
Every frustration is and will always be.
It's ALL worth it to be whom I was made to be.
So, don't give up on the call upon YOU. If I can do it, so can you! It doesn't matter who has turned against you, what injustices you have endured. Choose to keep doing what is right, to keep walking in your call. Respond to all of that's negative from your highest and very best self. Stay faithful. Walk forth with your head held high. Live in honor. Keep holding on knowing that breakthrough will come.
Even as I write this, extreme financial hardship is here and still, it matters not one iota to me because I know where I am going and I know what matters most to me and to God which is the calling upon not just me but us each. What matters is the purpose of our lives, guys, the purpose of our very selves being here walking upon this earth.
I am here not only to write, speak, inspire and encourage but to teach this. I am here to help people connect to their true selves so they may discover their life purpose and follow their dreams. So that's where my focus is – in doing the part God gave me.
This feeds and fuels me to no end. It has inspired ME to know and to trust Him and to do what I must to create what is necessary in my life because this is NOT about me. You see, this – my life – may be mine but it is NOT about me. It is about what I came to serve others with. As is yours…
YOU have a purpose all the same. YOU HAVE SOMETHING YOU WERE BORN FOR and I pray you will go after it as you were designed to. Consider that to not is to choose suffering and discontent not only for you but for those whom you are meant to serve and whom you would be cheating out of your gift of your best self to. Whatever you do, please don't do that. Don't cheat them, don't cheat me, don't cheat your spouse, your children, God or your own thine self!
So, with all that being said, what is currently taking place in my life is action on 2 things – my writing my blog posts AND my books which will continue here on NarahValenska.com AND my teaching and mentoring / coaching on RealYouLiving.com.

You may recall I got that domain at the end of last year with the intention of starting programs in 2014. Well, here we are and here we go! The time has finally come.
RealYouLiving.com is where I will be teaching classes on all areas of personal development and self improvement to support people in being who they were made to be! Classes will be on all the fundamental and practical life lessons and skills that have made all the difference in my life in being able to overcome AND become who God made me to be in service of others. I will be teaching on how to discover your life purpose and how to make your calling your living which is what I am doing right now and on many other subjects on living a life you truly love. If YOU want to live a better, more powerful, truer life and be and do what YOU were called to be and do, stay tuned. Info is coming up shortly on these classes and trainings which will be created to help those of you who want to make your lives and the world a better place and live YOUR very best life by being who you were born to be.
I know without a shadow of a doubt that this is who I was born to be – a writer, speaker, encourager, mentor, teacher – and I can't wait to get started working with you so that you know without a shadow of doubt who YOU were born to be. Let us all be our potential, loveys. We need each other at our best and we were born for nothing less!
All my love always,

Narah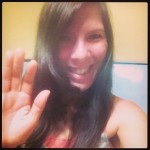 P.S.
The picture at the very top is of a decoration in my home. It's a little beat up but it's one of the few things I have kept through 5 moves in 5 years, through divorce, the cancer of my former fiance, his death, my remarriage, poverty, homelessness and then having my beautiful baby daughter, Faith! My dreams, my self, my soul are intact and going nowhere but up in every way and this here is now part of living the life I have imagined for myself ALL my life!
At the suggestion of my supportive hubby, Scott, I colored the hummingbird and the flower it is touching in purple to signify how we can pass our light, our true colors, our boldness and our love on to others by being whom we are made to be. May you be encouraged to fly and to shine and #BeTheRealYou right alongside me being The Real Me. ;-)